The Latest in Wine Storage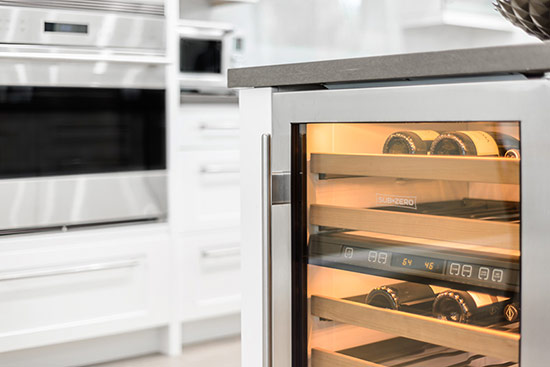 We're often asked to integrate wine storage into the kitchens we design. Sub-Zero is a favorite choice for wine preservation, not only because their appliances look great with any design style, but because they also offer better protection from wine's biggest enemies:
Heat – Sub-Zero maintains wine's temperature within 1 degree of set point.
Vibration – new racks are designed for a better look and offer improved bottle cradling. New shelving design reduces potential for vibration that agitates wine.
Light – UV-resistant, bronze-tinted glass and dark rear wall protect against light exposure.
Humidity – Dual evaporators maintain constant, moderate humidity.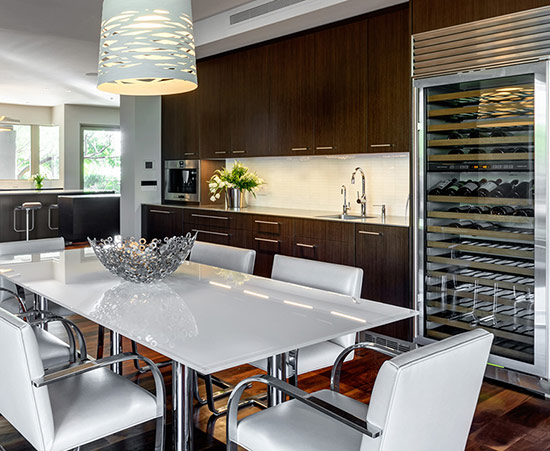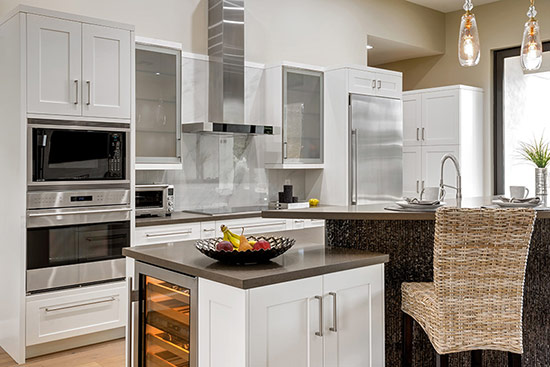 If you're in the greater Phoenix area, you can see for yourself how Affinity's designers are integrating the latest appliances (including wine storage) to create cutting-edge kitchens at
our showroom
and in several brand-new, full-size displays at the
Westar Scottsdale showroom
.