Lighter & Fresher: A Traditional Before & After
Our client loves to host, but her outdated kitchen was too cramped and dark to serve as a comfortable gathering place for friends. Her wish list for the new kitchen included:
Make it lighter and brighter.
Add wall space for cabinets.
Modernize appliances and lighting.
Make it more attractive.
Freshen the space.
Improve the flow.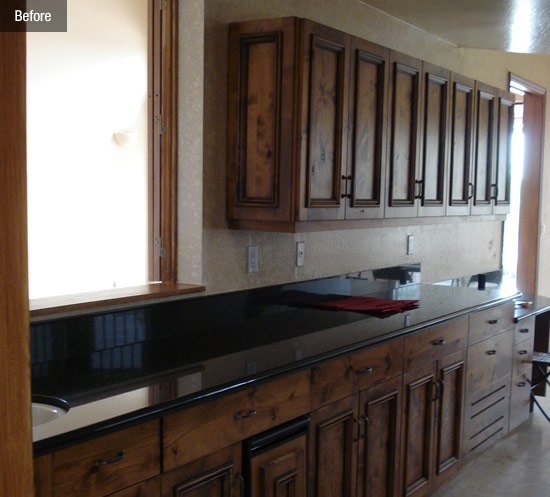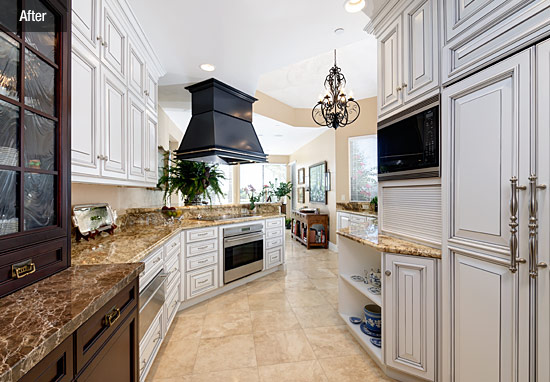 The new, functional space can host 20 people. We made more wall space for cabinets by filling a hole in the wall between the kitchen and living room. Our client loves the flow between the sink and other prep areas and says, "The new design makes a good feeling. I loved working with my designer, Tim."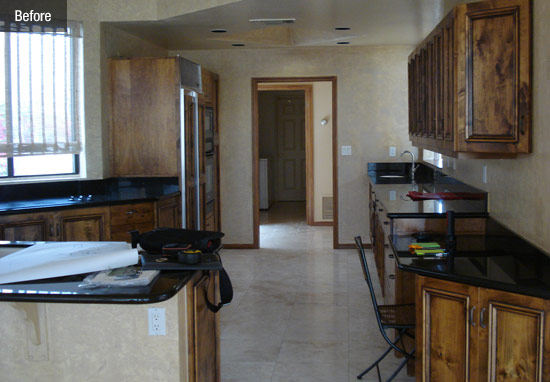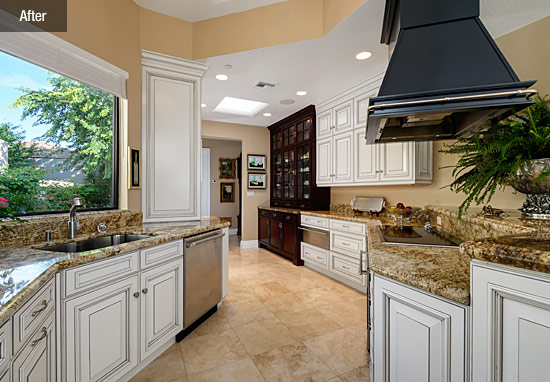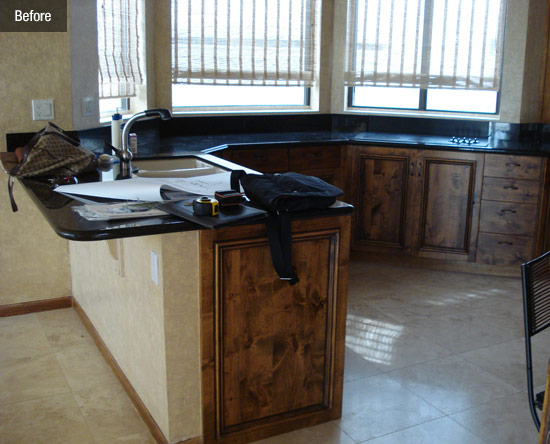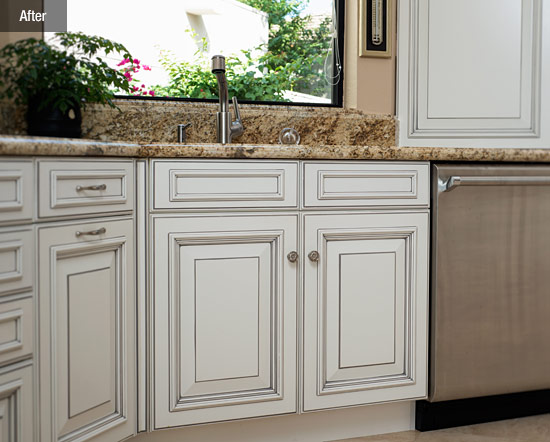 We also remodeled the master bath and a separate bar area, continuing the "lighter & fresher" theme.