A Place for Everything: A Contemporary Redesign Story
It took time and the expertise of our kitchen designers, the homeowner, the architect and the interior designer, but the results truly take your breath away.
Initially our client asked us to replace the cabinets in their current configuration. However, after working with us for some time, they decided that a change in cabinetry alone would not suffice. The cabinets were old and wasted space, the island too small. The sink, situated in an awkward location, invited awkward moments. The space defined dysfunctional and needed to be completely reimagined.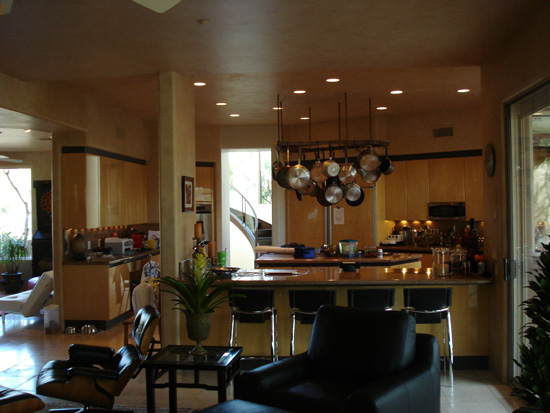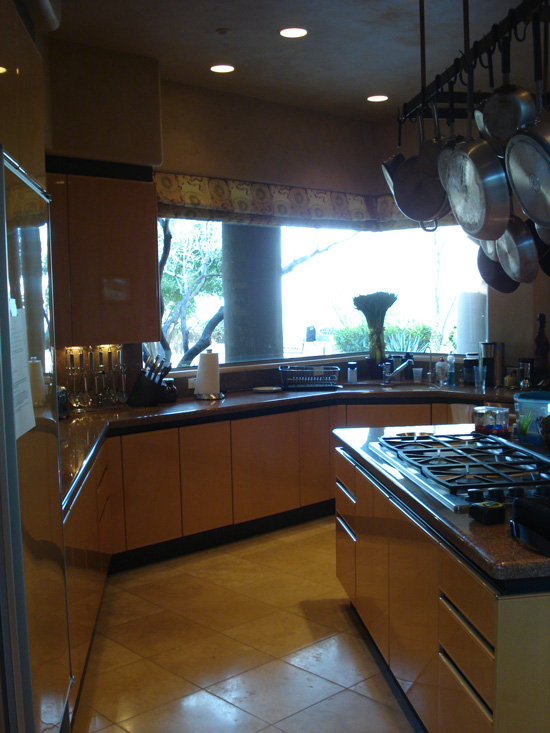 First, we worked with the architect to restructure the room, moving walls to facilitate a better flow through the kitchen, gracefully turning the corner into the breakfast bar and pool room.
Then, we designed every cabinet as a drawer. Rather than reaching to the back of the cupboard or opening a door and sliding out a shelf, each cabinet is a drawer with modular containers for everything. Truly a place for everything and everything in its place.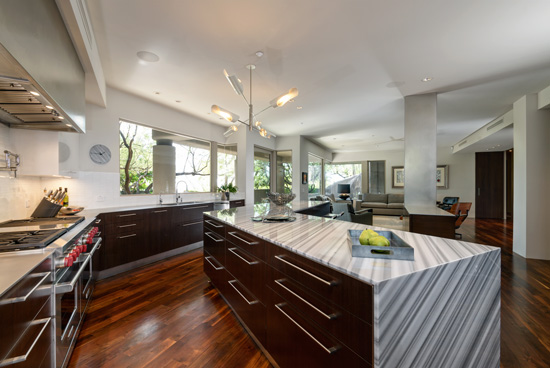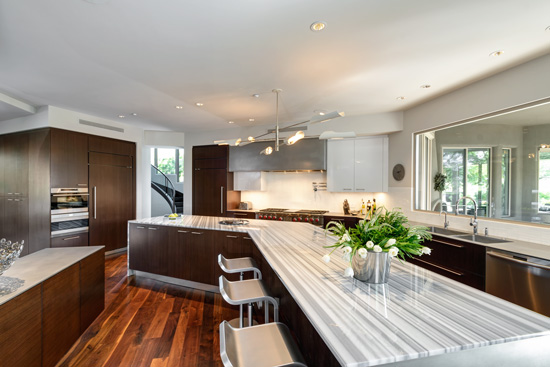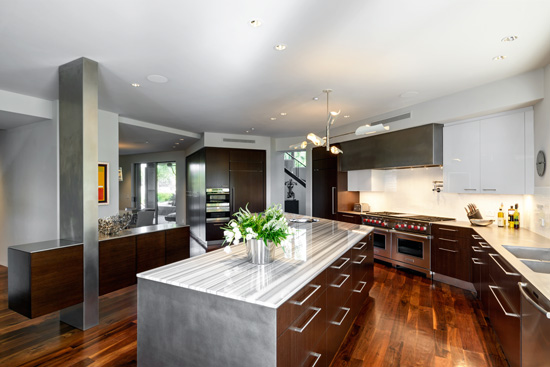 We added premium appliances including two flush inset refrigerators, two fully integrated Wolf warming drawers, two dishwashers, one integrated into the cabinets, a steamer and microwave drawer, and a full size wine fridge.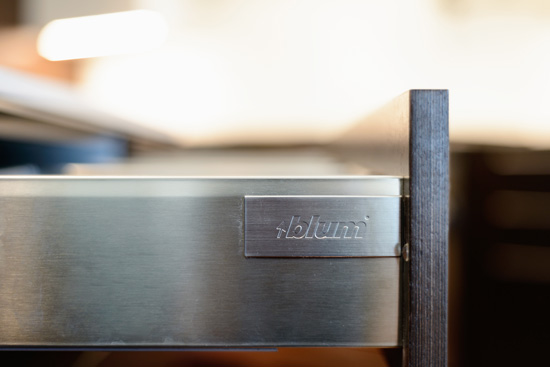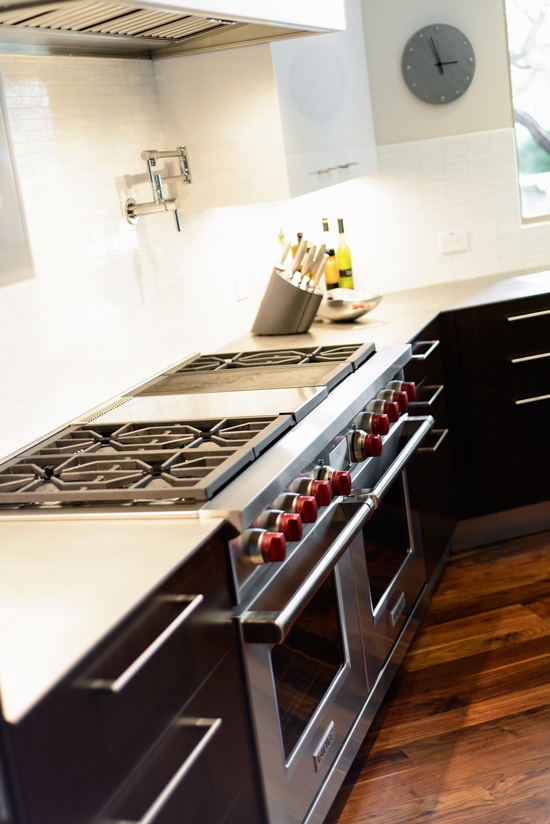 Finally, we added exquisite finishing touches like stainless steel counters with integrated steel sinks and a seamlessly flowing stone application creating an unbroken waterfall effect over the island.