Event Recap: AIA & ASID Educational Seminar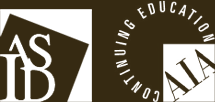 Thank you to everyone who participated in this month's AIA & ASID Educational Seminar "In the Zone: Rethinking Kitchen Organization" and earned 2009 AIA Continuing Education Credits (CES) and ASID Learning Units (CEUs).
We were overwhelmed by the number of residential architects and interior designers who joined us at our Showroom for a week full of informative sessions.
Topics included:
Kitchen Design and Function
Our objective as design professionals is to give the client a design solution that provides the aesthetics they desire and the function they need both today and in the future.
Zone Space Planning
Design from the inside out and look at the end-use of items stored in a kitchen.
Zone Arrangement
Distance Traveled, Time Spent, and Ergonomics should all be taken into account when designing a kitchen.
Ergonomics
A kitchen should be designed to put as little stress on the body as possible.
Organized Storage Solutions
Certain accessories and design features allow us to combine ergonomics and functionality.