BBQ Lunch to Benefit Children & Families Dealing with Childhood Cancer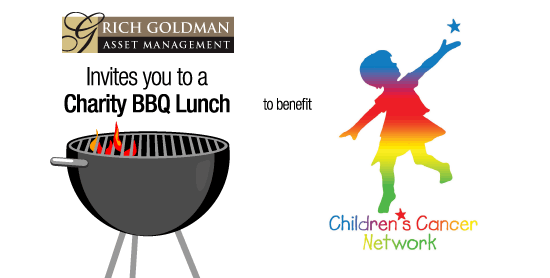 Our generous sponsor Rich Goldman Asset Management will match total donations up to $500 – Listen for Rich on the Hugh Hewitt Show.
Join us for a BBQ lunch at our
showroom
on Friday, February 25 from 11:00 am – 1:30 pm. We'll have bratwurst & hamburgers for a small donation with all proceeds to benefit
Children's Cancer Network
, providing financial, educational and psychosocial support to children and families dealing with childhood cancer.
Click here
for the event flier and map.
Special thanks to our Charity BBQ supporters: