Yuliana's Before & After: A Roof & Floor Program Update from Colombia
Yuliana and her family lost everything to floods last October. Astrid, the program manager of the Opportunity International program that we support in Cartagena, Colombia, tells us how generous donors helped the Almagros and two other families in Colombia rebuild their homes:
Yuliana was one of our clients whose house was damaged in October floods in 2011. In one flood, she and her family lost everything they had. The flood destroyed their house and everything in it. In the moment that it happened, they had to run for their lives.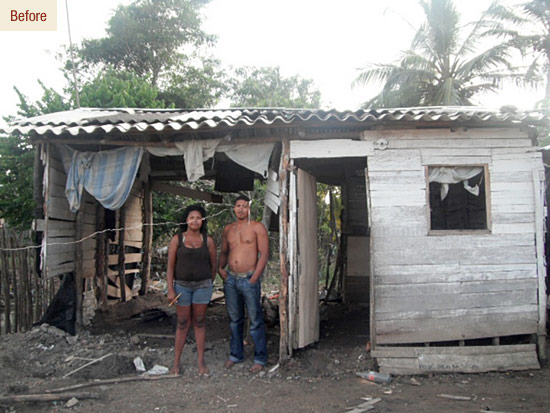 In previous floods, they had been able to rebuild their house with much effort, using plastic material for the walls and a tarp for the roof. And eventually, they saved enough money to buy a second roof in addition to some wood to replace the plastic walls. However, October's severe flooding destroyed everything they had managed to build.

It is difficult to grasp what it is like to pour out your savings and effort only to lose it all in an instant. It must have seemed the worst possible situation where all their hopes and dreams had come to an end with one devastating storm. As the reality of their situation hit them, they must have felt incredible stress and discouragement, thinking to themselves: "We have to start from zero to build our new house."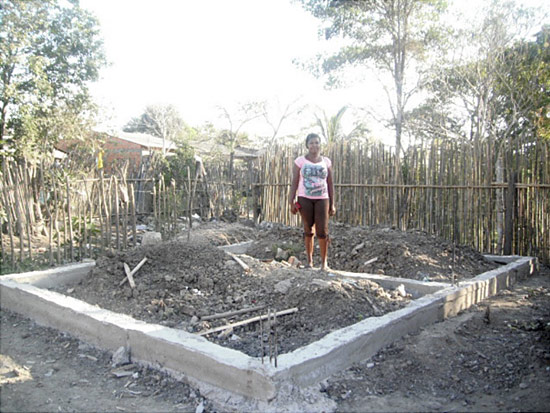 But just as the verse says, 'all things work for the good', or as we say in Colombia, 'there is no bad from which good cannot come'.

Thanks to the generosity of Opportunity International donors, money was collected to form an emergency fund in response to the October flooding. This money provided help to those who lost everything and bought material for three families to reconstruct their homes: Two families in Bayunca and one in Cartagena.

Opportunity supervisor, Julia Carranza of the Bayunca zone, saw what had happened to Yuliana and her family. Shortly after, we visited her house to see the extent of the damage.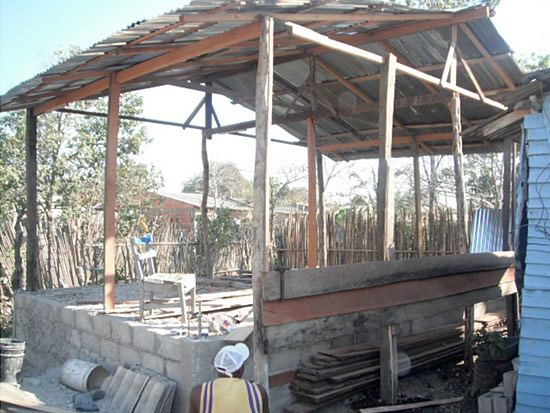 Yuliana, her husband and children worked diligently to build their new house with the donated materials. Today they enjoy their new house which is elevated by concrete to protect them from future flooding. Little by little they will begin to furnish the house. This is a huge blessing for the family. Their weeping has turned dancing, and this is the good God we have who is able to help us.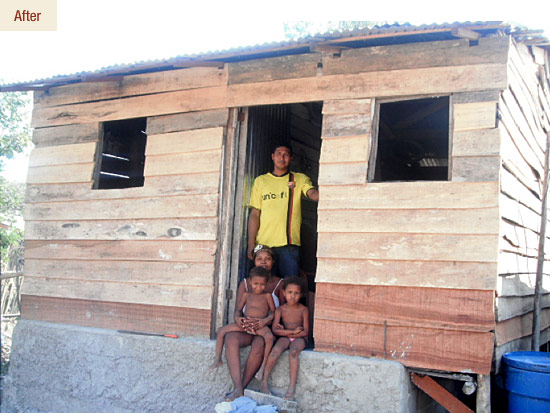 A new house and a happy home thanks to the donors who helped make this dream possible. Blessings to all!

Astrid
Watch the first documentary from our trip to Cartagena during the Summer of 2008.
Watch the second documentary from our follow-up trip to Cartagena during the Winter of 2010.
Visit the Affinity Kitchens YouTube Channel
Opportunity International is a non-profit organization dedicated to helping the working poor. They provide small loans that allow poor entrepreneurs to start or expand a business, develop a steady income, provide for their families and create jobs for their neighbors. Opportunity International also offers savings, microinsurance, business training and many more services to 1.1 million working poor in 28 developing nations.