Wilfrido's Before & After: A Roof & Floor Program Update from Colombia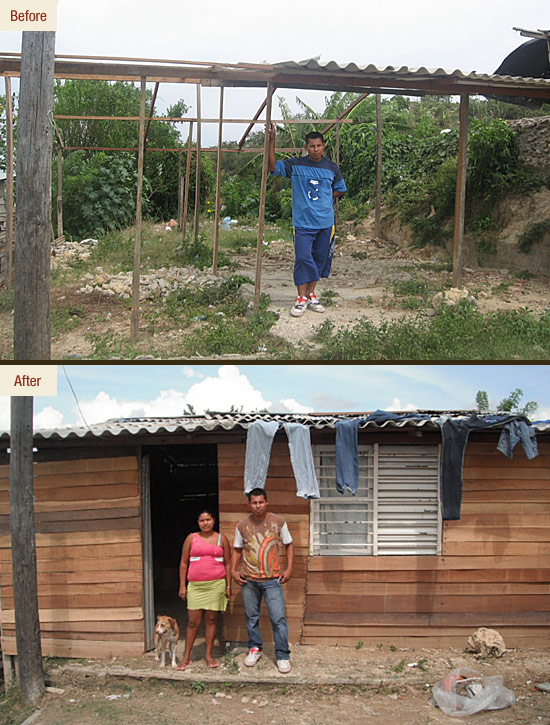 Here's the latest update from Astrid, manager of Opportunity International's Roof & Floor program that we support in Cartagena, Colombia. She sent us this story about Wilfrido who was able to build his new home with the help of the Roof & Floor program:
Wilfrido Pérez Lucas, is married to Saudith Carpio have a daughter and a baby on the way, Wilfrido is a client Opportunity international, at this time the have six loans in the trust group "Amigos del Progreso" Wilfrido's he is the President of the trust group.

He began his business selling coffee in the street with a small box where had a few thermos with coffee, but 3 years ago he bought a bicycle he installed a tent and adapted a support where accommodates 10 thermos that have traditional coffee, chocolate and coffee with milk and additionally sells sandwich, with this transport called Café Charly Wilfrido can go to different areas to sell their products.

Wilfrido's works in the morning from 7:00 am to 11 am and in the afternoon from 4:00 pm to 7:00 pm. In the neighborhoods around, he always alert with a horn and people know that came Charly Café, this way is as Wilfrido wins the provision for his family and also wants to achieve the dream of learning English with this hope was that he came to this city to work and study another language.

Wilfrido applied to the Roof and floor for home program, he lived with another family in a small house of wood in a small room, Wilfrido had a property where he began the construction of his house by placing wood which would functioned as columns and also bought part of the roof, he needed buy wood and make the exterior walls and Interior, today Wilfrido enjoys his new house in wood, this is a space in which they now live more comfortable with his family, and he is grateful with God and with Opportunity International that he could apply to this credit that improved their quality of life.

Astrid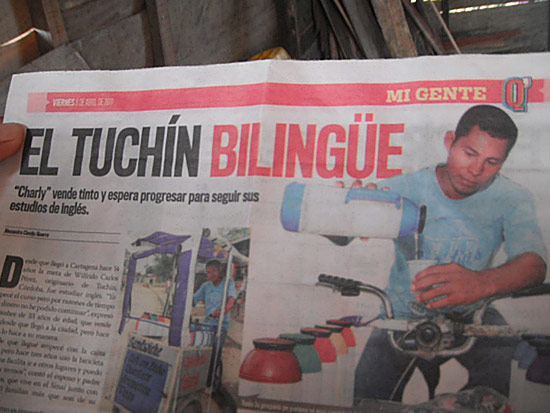 Watch the first documentary from our trip to Cartagena during the Summer of 2008.
Watch the second documentary from our follow-up trip to Cartagena during the Winter of 2010.
Visit the Affinity Kitchens YouTube Channel
Opportunity International is a non-profit organization dedicated to helping the working poor. They provide small loans that allow poor entrepreneurs to start or expand a business, develop a steady income, provide for their families and create jobs for their neighbors. Opportunity International also offers savings, microinsurance, business training and many more services to 1.1 million working poor in 28 developing nations.