We're Matching Your Donations to MCC Aid in Nepal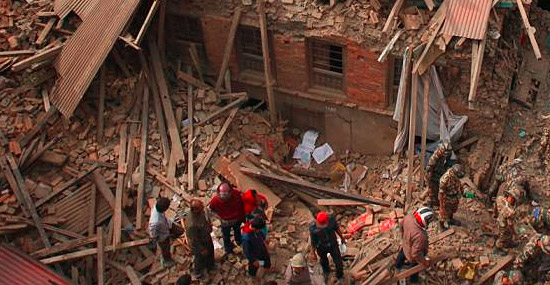 The people of Nepal need our help. As you may be aware a second earthquake has struck Nepal, two weeks after the first deadly one. The first earthquake occurred on April 25 in which more than 8,000 people were killed and many more were injured. The second one occurred this past Tuesday, compounding the deaths, injuries and devastation. There is significant need for aid. We invite all of you to participate in a matching donation campaign to help those affected by these devastating earthquakes. We have researched organizations that are working in the area, and we are confident that money donated through MCC will ensure that the highest percentage of your donation will get to the people of Nepal.
Please make your donation on the MCC web site
and let us know about it and we will match total donations dollar for dollar up to $3,000. Our matching gift will take place on May 31st. Thanks for your participation.
Donate Now