Sara's Story: Update from Colombia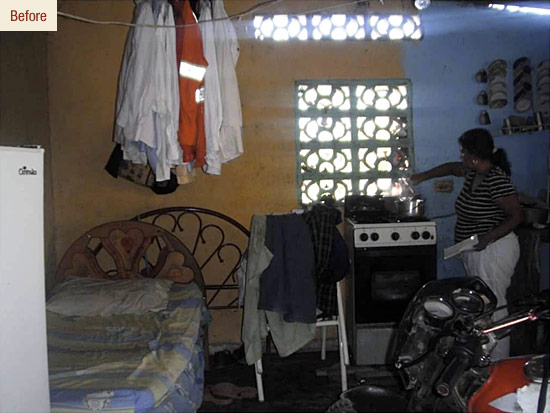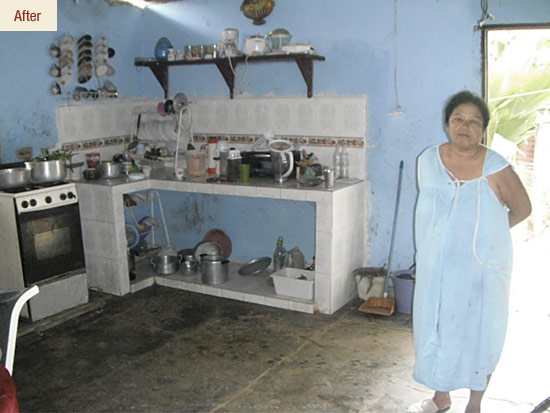 Here's the latest update from the Opportunity International program that we support in Cartagena, Colombia. The program manager, Astrid, writes about how Sara and her family have overcome major medical expenses and time off work to fulfill their financial obligations:
Sara Cleotilde Barreto de Buelvas is from San Juan Bolivar and has worked with Opportunity International for 3 years. She is on her 9th loan with Opportunity. She is a very faithful client and always pays on time. In her business, she sells clothes, sheets, towels and various household products.

To get the best prices, she trades her products between San Juan and Magangue. These business practices show her exceptional initiative and strategic planning as she works to provide for her family.

When Sara learned of the home improvement program that Opportunity offered, she decided to apply for a loan in order to improve her kitchen and create separate room for her bedroom. Before the loan, her bed remained only inches away from her stove. She took out a loan for $1,500,000 pesos over 18 months. Today she has a cleaner and more sanitary kitchen with a separate space for the bedroom.

She loves this program, because it has improved her family's life as well as her own. She is committed to paying the rest of this loan and will continue to work to improve her family's standard of living.

I should mention that Sara had an accident with her left leg. She was walking in to her porch, but because of the rain, she slipped and fell cutting her leg. They had to do surgery, and because of that, she has had to stop working for almost two months. Not only that, at the same time her husband had serious heart trouble for which he was hospitalized. Because of the strength of their businesses and the unity of the family, they have moved forward meeting the financial challenges that are in front of them. They were able to fulfill all their financial obligations and meet their own needs as well. I believe that God, in his great love, blessed them and they were able to endure this crisis.

A verse that fits this story perfectly, "The rain came down, the streams rose, and the winds blew and beat against that house; yet it did not fall, because it had its foundation on the rock". Matthew 7:25

Now they are hopeful and they want to continue to improve their house. They are already thinking of renewing their Roof and Floor loan to finish the room they began.

Astrid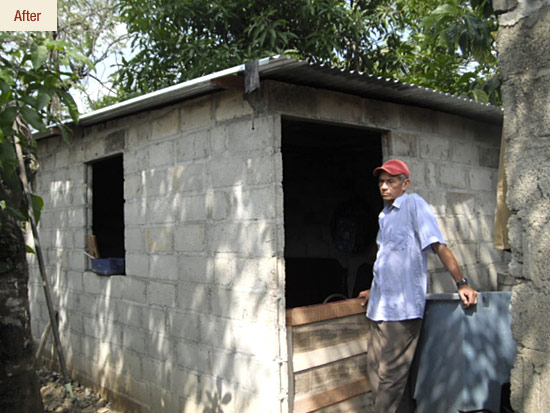 Watch the first documentary from our trip to Cartagena during the Summer of 2008.
Watch the second documentary from our follow-up trip to Cartagena during the Winter of 2010.
Visit the Affinity Kitchens YouTube Channel
Opportunity International is a non-profit organization dedicated to helping the working poor. They provide small loans that allow poor entrepreneurs to start or expand a business, develop a steady income, provide for their families and create jobs for their neighbors. Opportunity International also offers savings, microinsurance, business training and many more services to 1.1 million working poor in 28 developing nations.