Elvira's Before & After: A Roof & Floor Program Update from Colombia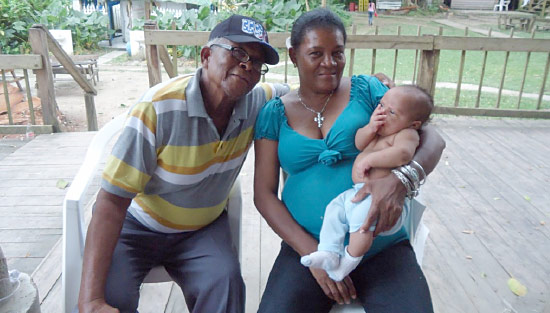 Elvira is described as "persistent" and a "leader in her community" by Astrid, the program manager of the Opportunity International program that we support in Cartagena, Colombia. Astrid sent us a note about Elvira's business and the kitchen expansion she completed with the help of a Roof & Floor program loan:
Elvira has been a persistent and worker woman, she is micro entrepreneurs she sell products through catalogs such as perfumes, creams, jewelry and also makes fruit sweet typical coastal region.

Elvira is client for 13 credits with Opportunity International in the trust group called "Union have la Fuerza", she has been the president of this group has always been known for being a good leader in her community.

Her husband Dagoberto was attending the training "men of valor" program, they are grateful they were in the activity of couples and families meeting was of great blessing for them.

Elvira decided to apply at home improvement loan floor and roof for my home program that offers Opportunity, his plan was to expand and improve your kitchen, she made this change and today they are enjoying a nice big kitchen.

Astrid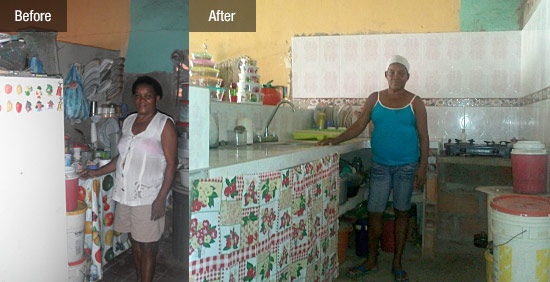 Watch the first documentary from our trip to Cartagena during the Summer of 2008.
Watch the second documentary from our follow-up trip to Cartagena during the Winter of 2010.
Visit the Affinity Kitchens YouTube Channel
Opportunity International is a non-profit organization dedicated to helping the working poor. They provide small loans that allow poor entrepreneurs to start or expand a business, develop a steady income, provide for their families and create jobs for their neighbors. Opportunity International also offers savings, microinsurance, business training and many more services to 1.1 million working poor in 28 developing nations.