Deny's Before & After: A Roof & Floor Program Update from Colombia
Astrid sent us this Roof & Floor program update about Deny and her family in Cartagena, Colombia. With the help of Opportunity International, Deny was able to install new floors in her family's bedrooms and remodel the bathroom, making the home safer and more sanitary:
Deny is married with Rodrigo Antonio Castro they have three children is really a great Family!!!

Deny is a client of opportunity International She is in the Solidary Group called "Vencedores of Membrillal". Membrillal is a small town close to Cartagena this she has the business of food fast and Pizzeria the name is "Asados clase A".

This Family worked building for in your house and they are enjoying a new House, they have a proper place is great blessed.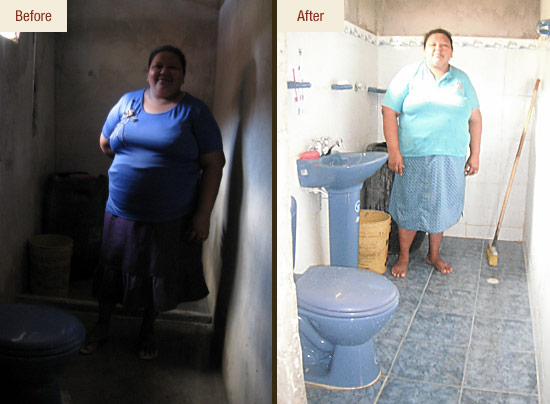 In July, Deny decided to participate in the Roof and Loan program to improve her bath room and floor for room and bedrooms. and because of the intensity of the rain, they were sick for the ground wet.

Through the program, she was able to take out a loan for 1,500,000 over 15 months to improve her house. This enabled her to remodel the bath room and put a new floor making it safer and more sanitary for her family.

Deny expresses her gratefulness for this program that has improved her quality of life. Her dream is to finish the rest of the house and continue to grow her business.