Candelaria's Before & After: Update from Colombia
This is another inspiring update from Astrid, manager of the Opportunity International program that we support in Cartagena, Colombia. She sent us this story about Candelaria who was able to reconstruct her home after it was destroyed:
As the head of her household, Candelaria Sequea works to provide a better life for her kids, who are taking classes in technological training. She has a business where she sells different types of fried foods and soup. She makes sacrifices to support them in their professional development. She stands as a true example of faith and perseverance. Through it all, God's provision in her business and family is evident.

Candelaria Sequea belonged to a trust group for four loan cycles. However, due to the rain they had on October 18th, her neighborhood of Pozón encountered heavy floods. Her family's house was destroyed by the water. This crisis forced them to move and pay rent for many months with the hope that they would return to reconstruct a small business where their house once stood.

Through her own determination and with the help of her kids, Candelaria managed to buy some of the materials needed to start construction on her house, and thanks to Opportunity International's emergency fund, additional materials were donated to finish the job. Today she is able to live once again with her two children in their own home and not pay rent.

She mentions that this location is crucial to her business, which is located at the entrance of the neighborhood, a very commercial area. She is confident that she will be able to reinitiate her lunch sales and continue to buy things for this year.

Astrid
Candelaria's house (left) is completely destroyed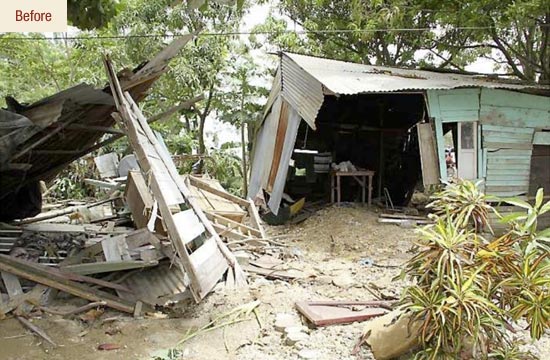 Astrid visited Candelaria after Christmas and there was nothing left of her home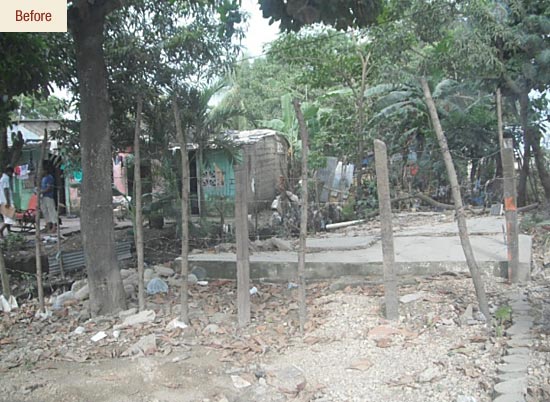 Candelaria with her new home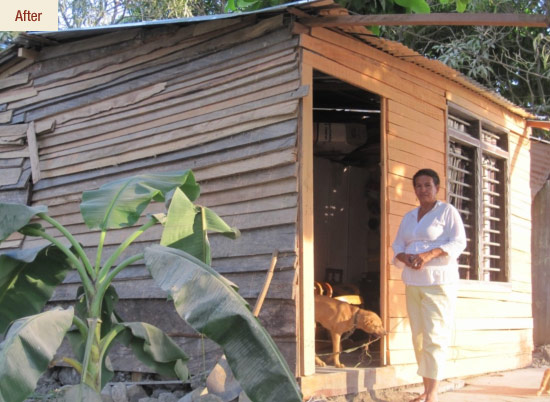 Watch the first documentary from our trip to Cartagena during the Summer of 2008.
Watch the second documentary from our follow-up trip to Cartagena during the Winter of 2010.
Visit the Affinity Kitchens YouTube Channel
Opportunity International is a non-profit organization dedicated to helping the working poor. They provide small loans that allow poor entrepreneurs to start or expand a business, develop a steady income, provide for their families and create jobs for their neighbors. Opportunity International also offers savings, microinsurance, business training and many more services to 1.1 million working poor in 28 developing nations.