April BBQ Lunch to Benefit Children with Angelman Syndrome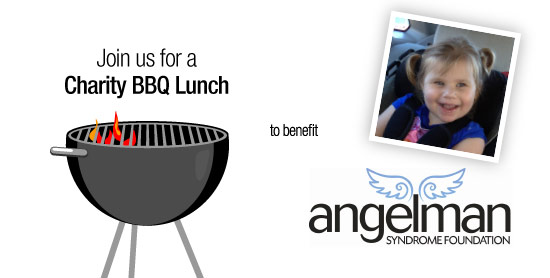 Join us for a BBQ lunch at our showroom on Friday, April 26 from 11:30 am – 1:30 pm. We'll have bratwurst & hamburgers for a small donation with all proceeds to benefit the Angelman Foundation, improving the lives of children like Kairie (pictured above) with Angelman syndrome (AS). AS is often misdiagnosed as cerebral palsy or autism with characteristics including developmental delay, lack of speech, seizures, and walking and balance disorders. Individuals with Angelman syndrome will require life-long care.
Kairie and her mother will join us for the BBQ so stop by and say hello!
Click here
for the event flier and map.
Special thanks to our Charity BBQ Sponsors: