Custom Kitchen Delivers Functionality and Entertainment for a Cooking Couple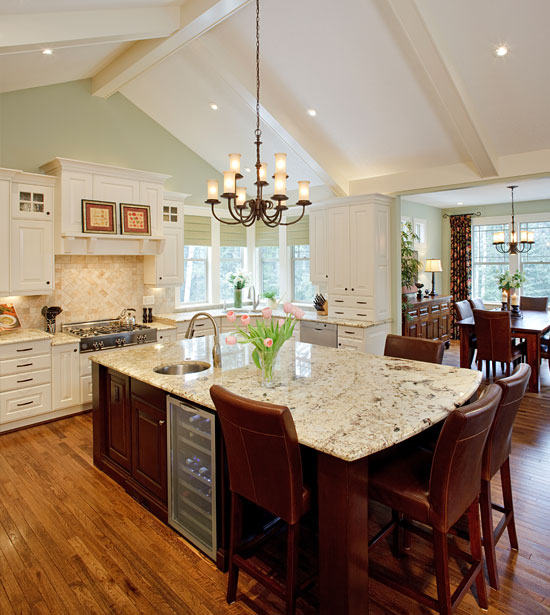 Located in prestigious Hawk's Landing, ample spruce and aspen shelters most homes, therefore a light décor was selected to brighten interiors. Raised panel Antique White maple cabinets in staggered heights encase textured glass inserts and complement the chocolate maple island, all accented with a compelling contrast of pewter and bronze pulls. The vaulted ceiling is illuminated with over-cabinet lighting that combines under-cabinet lighting, directional pot lights, and a central chandelier over the island for brightly infused decor. Painted beams keep the décor light and airy above a light granite surface that counters staggered heights, and the cook top was dropped to accommodate large pots.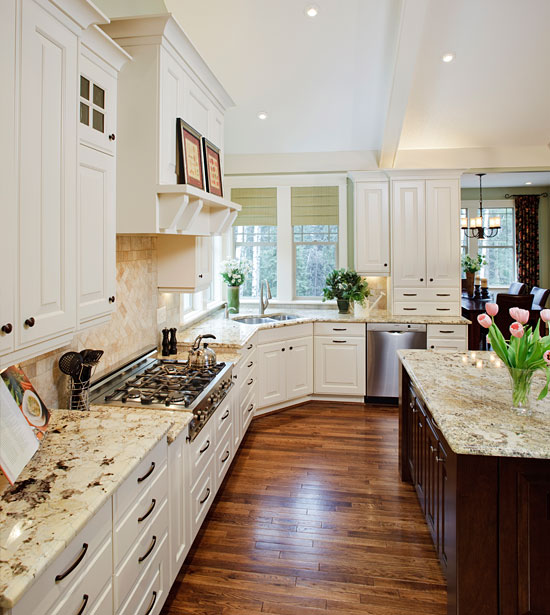 The corner sink embraces window views of grazing deer and align a light porcelain tile backsplash with a second sink in the island. Anchored by wire-brushed oak hardwoods in a Toffee stain, this functional setting further features soft close drawers, a slide-out appliance garage, recycling centers, and a computer station for daily convenience.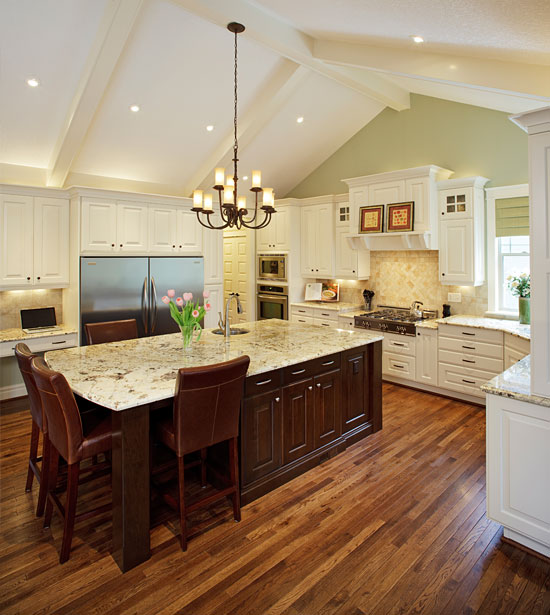 Our design team also provided cabinetry and design for the master suite, guest bath and laundry room.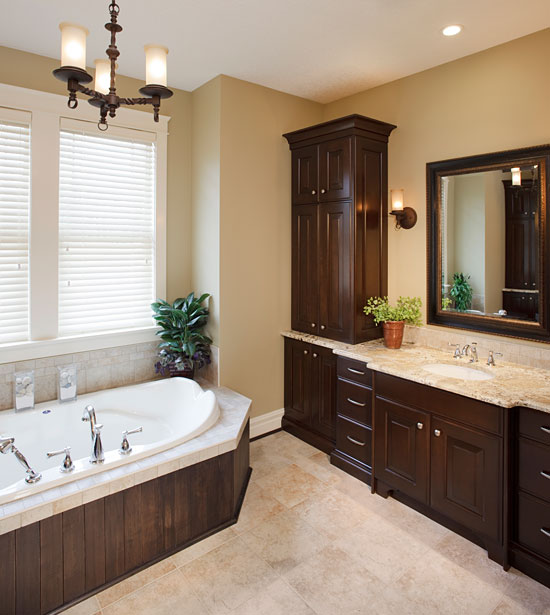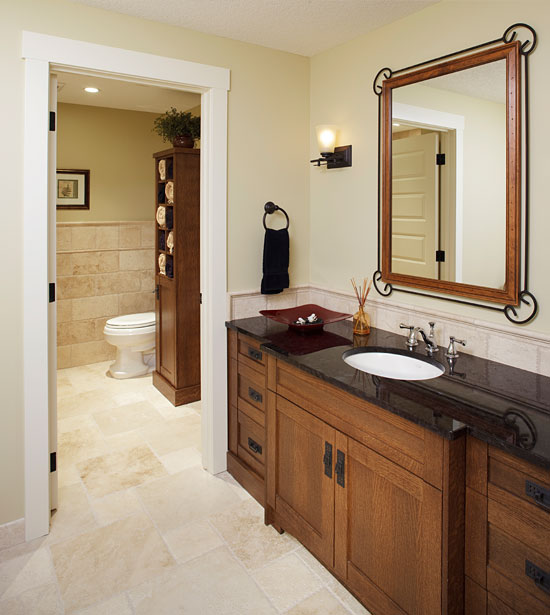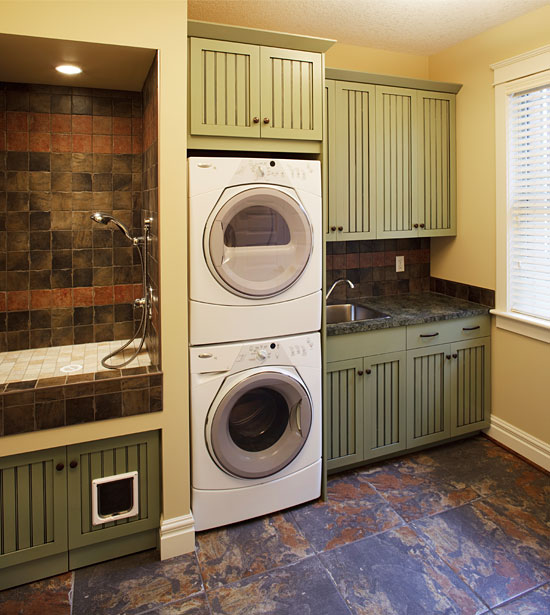 A desire for optimum functionality and entertainment potential was satisfied by inspired design and great teamwork. Our client and her husband both cook, and they wanted the space to be able to accommodate large groups and teamwork effortlessly. Taking full advantage of our design team's expertise and variety of offerings, the homeowners opted for more traditional styling that boasts bountiful flows, expressive details, and a contrasting palette of color.