Wilfrido Rebuilds His Home: A Roof & Floor Program Update from Colombia
Astrid, the program manager of the Opportunity International Roof & Floor program that we support in Cartagena, Colombia, sent us this update about Wilfrido whose story we shared last Summer. Wilfrido's house was threatened by mudslides and flooding so he salvaged materials and rebuilt his home on a friend's property while maintaining his coffee business:
The members of the Amigos de Progreso trust group come from the Tuchín tribe originally located in the region of Córdoba. As an invasion community, they settled on a mountain overlooking barrio San Francisco, one of the poorest neighborhoods in Cartagena. Hoping to find a better life in the city, they set up coffee businesses on the street. Then three years ago they formed their trust group with Opportunity International to obtain the capital to grow their businesses.

Wilfrido Pérez Lucas is the president and driving force behind Amigos de Progreso. He is married to Saudith Carpio. Together they have a daughter and a little boy. Just like the rest of his trust group, he began selling coffee on the street with a carrier of just a few thermoses of coffee. He used his first loan from Opportunity International to buy a bicycle and install a cart to carry ten thermoses of traditional coffee, coffee with chocolate and coffee with milk. In addition to beverages, he added sandwiches to the menu. Now he is known throughout his neighborhood as Cafeteria Charlie.

Keeping a strict schedule of 7:00 am to 11:00 am in the morning and 4:00 pm to 7:00 pm in the afternoon, Wilfrido drives around surrounding neighborhoods alerting customers with his horn. As soon as they hear it, they know Cafeteria Charlie has arrived. His business not only functions as a way to provide for his family but also as a way to advance his dream of learning English.

In May 2011, because of his excellent credit history with the organization, Wilfrido was able to take out a $1,500,000 peso loan as a part of Opportunity's Roof and Floor program. He used the money to buy material to convert his one room house into three rooms with a stronger roof. Then in October 2011, San Francisco neighborhood at the base of La Popa was declared a high risk because of the geographic faults in this area. Due to flooding, mudslides began to threaten the safety of its residents. The government ordered an evacuation when many houses were destroyed.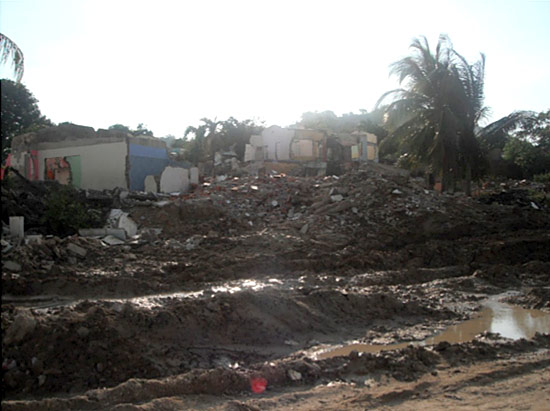 More than a hundred families were forced to leave the area with little government assistance. This included every member of the Amigos de Progreso trust group.

Fortunately, Wilfrido was able to save the materials from his Roof and Floor loan and rebuild his house behind a friend's house in the San Francisco neighborhood. He also received a monthly government stipend of $200,000 pesos to last from October until the end of February. However, that was very little money to support a family of four. Today he struggles to provide for his family through his coffee business.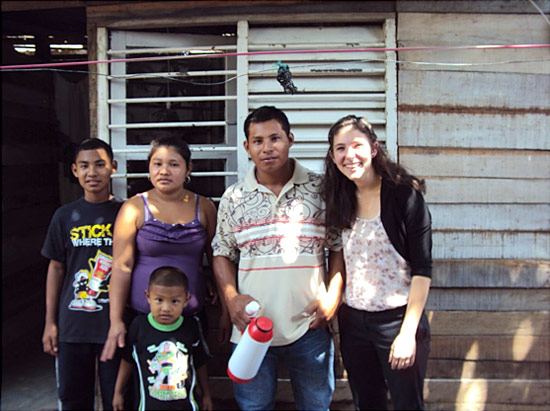 Although the trust group successfully repaid their business loan, Wilfrido still owes $964,324 pesos on his Roof and Floor loan. The fear is that if he defaults on this loan, he will severely damage his credit rating. Opportunity International is in the process of working with him to assist him in paying or forgive his loan because of extenuating circumstances.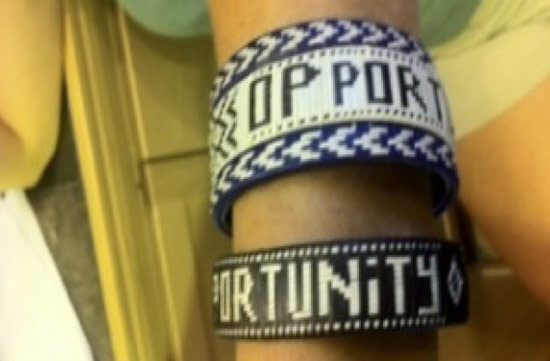 Before the mudslides, Amigos de Progreso had just begun a group project to make and sell artisan bracelets native to the Tuchín tribe. The additional revenue had supplemented their income. However, many had no other option than to return to Córdoba, and this project has dwindled. From the beginning, Wilfrido was strategic in uniting the group and organizing this project, and despite the ever-rising obstacles, he still wants to see this project through.

During the June 2011 Insight Trip, Wilfrido described the group's vision: "We want you to know that today we all have small coffee businesses, but we will not always be as we are now. We aspire to progress and grow our businesses." And that is still their plan.

Astrid
Watch the first documentary from our trip to Cartagena during the Summer of 2008.
Watch the second documentary from our follow-up trip to Cartagena during the Winter of 2010.
Visit the Affinity Kitchens YouTube Channel
Opportunity International is a non-profit organization dedicated to helping the working poor. They provide small loans that allow poor entrepreneurs to start or expand a business, develop a steady income, provide for their families and create jobs for their neighbors. Opportunity International also offers savings, microinsurance, business training and many more services to 1.1 million working poor in 28 developing nations.