Rosiris' Before & After: A Roof & Floor Program Update from Colombia
Rosiris is a hard working, dependable Opportunity International client whose dream it is to have a well-constructed home. Astrid, the program manager of the Opportunity International program that we support in Cartagena, Colombia, sent us this update to let us know that Rosiris is halfway to fulfilling her dream: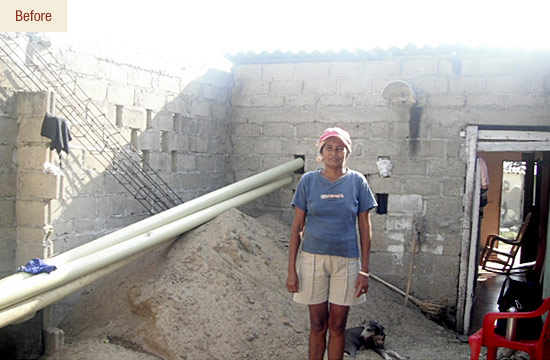 Rosiris Amaris is a roof and floor client. She is married to Daniel. Together they have two kids. She has been through 13 loan cycles with Opportunity. She is thankful because these loans have served her as a constant help in her business.

Rosiris has a business making and selling Peto. She prepares it and cooks it herself. Then she goes out in the streets to sell it in her neighborhood. She's a hard-worker with a persevering spirit. This is a big reason for the success she has had with this business.

She applied for a roof and floor loan for 1,500,000 pesos to improve the roof of her house and make more space in her house for her family.

Rosiris is thankful to the house improvement program, as she has already been able to make significant improvements to her house little by little. Thanks to the organization, she is halfway to fulfilling her dream of having a well-constructed house.

Astrid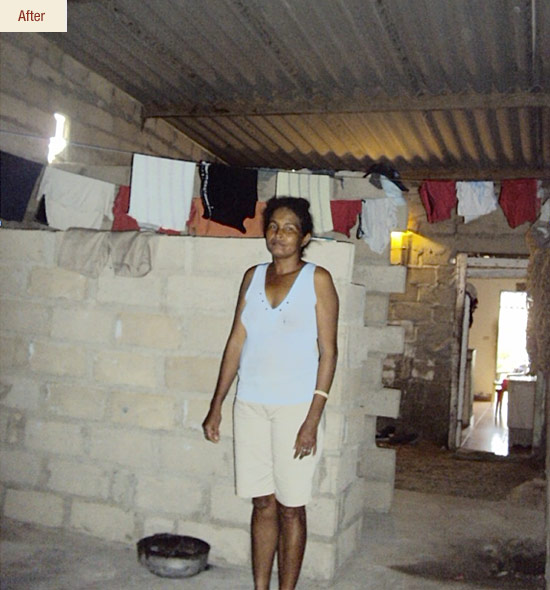 Watch the first documentary from our trip to Cartagena during the Summer of 2008.
Watch the second documentary from our follow-up trip to Cartagena during the Winter of 2010.
Visit the Affinity Kitchens YouTube Channel
Opportunity International is a non-profit organization dedicated to helping the working poor. They provide small loans that allow poor entrepreneurs to start or expand a business, develop a steady income, provide for their families and create jobs for their neighbors. Opportunity International also offers savings, microinsurance, business training and many more services to 1.1 million working poor in 28 developing nations.