Carmen's Before & After: A Roof & Floor Program Update from Colombia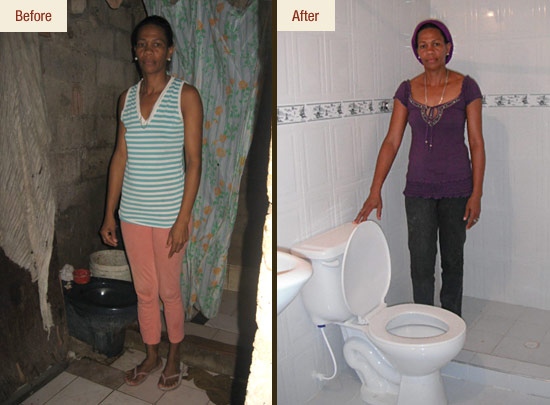 Opportunity International's Roof & Floor program manager, Astrid, sent us an update about Carmen, a participant in the program that we support in Cartagena, Colombia. Astrid is learning English; here's the update in her own words:
Carmen is married to Diocletian and have 2 children who live with her.

Carmen has worked with opportunity for 6 cycles in the Group's confidence "God is love" is a very enterprising women and it is known in his Trust Group program to be very responsible with their financial obligations and is currently the President of the group. She is happy to work with this organization because it sees the opportunity to progress and improve their quality of life, also she has learned to work in Group and to share and help in fellowship with the members of his group.

Carmen has a small restaurant that serves in his house for 14 years, the husband also works independent business making wood furniture and together have been able to maintain his family and to their children, it is a family United and very special.

Carmen she apply to the "Roof and floor for my home" program with the hope of improving the bathroom of his house in unfavourable conditions, the loan was made and she was able to make a new bathroom, now Carmen and her family are very happy to be enjoying this benefit him they enjoy Opportunity with this program; The benefits that she sees have this new bathroom is that you have good presentation and at the same time you can enjoy better health and comfort.

Astrid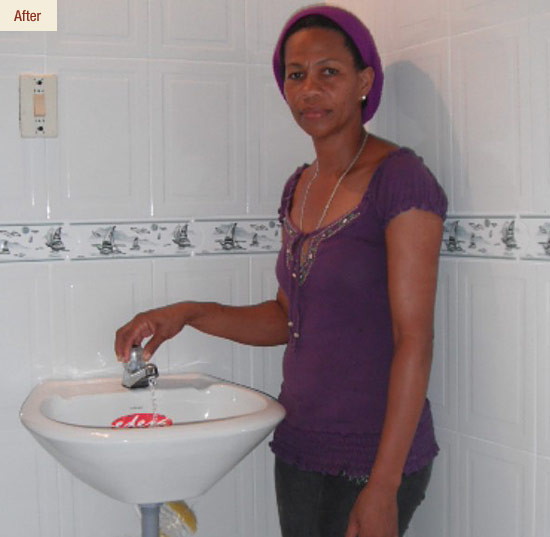 Watch the first documentary from our trip to Cartagena during the Summer of 2008.
Watch the second documentary from our follow-up trip to Cartagena during the Winter of 2010.
Visit the Affinity Kitchens YouTube Channel
Opportunity International is a non-profit organization dedicated to helping the working poor. They provide small loans that allow poor entrepreneurs to start or expand a business, develop a steady income, provide for their families and create jobs for their neighbors. Opportunity International also offers savings, microinsurance, business training and many more services to 1.1 million working poor in 28 developing nations.