Mid Century Rustic: A Contemporary Before & After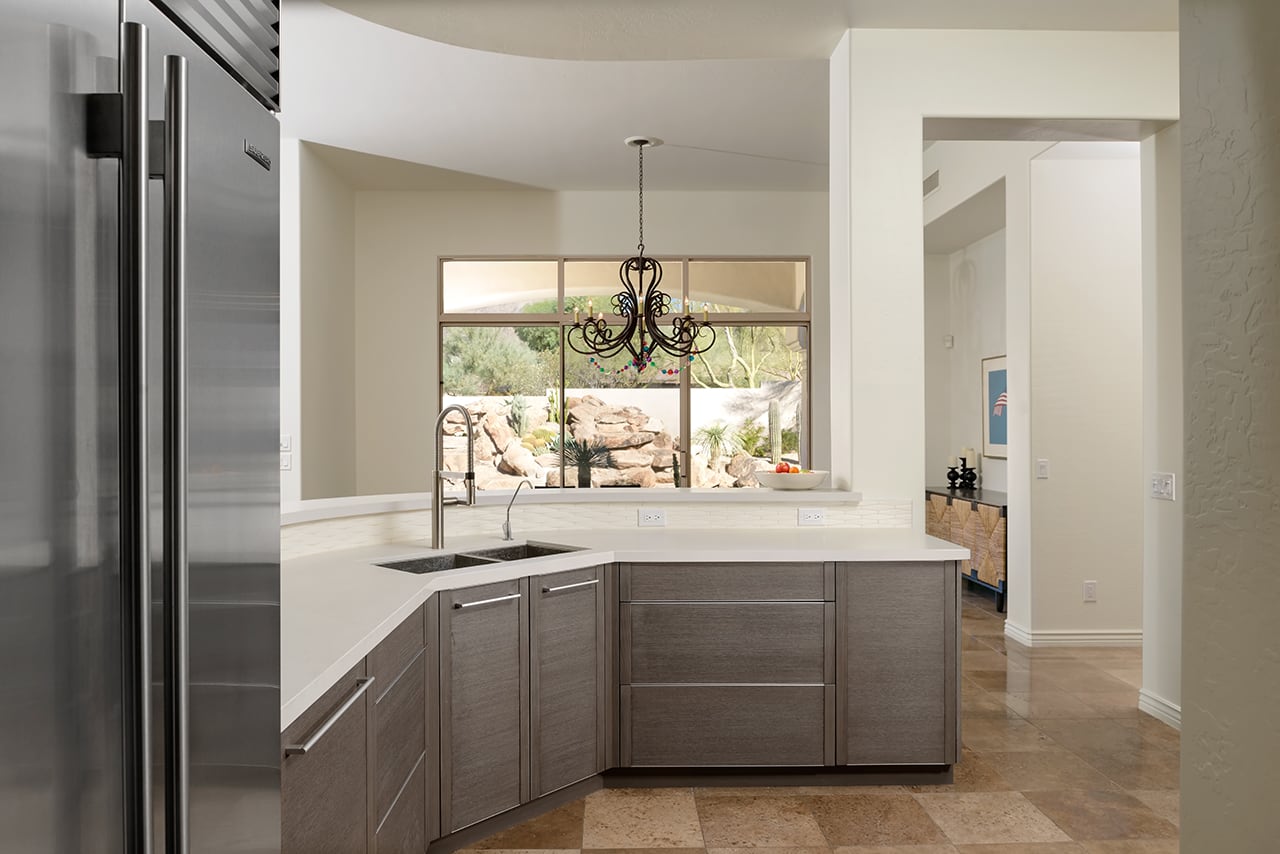 Affinity Designer Theresa Franklin's eye for symmetry and clean lines transformed this outdated kitchen into a bright, fresh space with updated functionality that was exactly what our client imagined for her second home. "I wanted to open the kitchen up, and have an open wall with a hood fan. It's the wall you see from the other room. I have this thing about symmetry and attention to detail and Theresa was very good about including these elements in her design." The design and craftsmanship met the high quality cabinetry and appliance standards that our client had become accustomed to in her primary residence.
Our client had considered painting her outdated cabinets, but she didn't like the old fashioned door style and wanted functional drawers for all of her base cabinets. The original kitchen was very dark because of the black backsplash and dark countertop with "ugly grout."
Installation of the hood fan posed a challenge because the vent needed to go through the bridge above the range. This unique feature required precision detail work by Affinity's installers who very skillfully created the curved cut out for the hood vent. "The installation was flawless." This stunning design element also includes recessed task lighting for added drama and functionality. In order to maintain the visual lines on the range wall, a custom door needed to be made for the pantry. "The manufacturer created this seamless custom door with Theresa's guidance."
Ease-of-use was a primary goal in this kitchen design. To that end, a garbage sorting system was added along with inserts for cutlery drawers to keep everything in its place. Theresa replaced tricky, hard-to-reach cabinet spaces with convenient drawers throughout. Using touch latches eliminated the need for hardware and a drawer integrated microwave pushed the sleek, modern look. The efficient double door fridge ensures that the entryway is never blocked.
The new kitchen fits the aesthetic of the rest of the home – a unique mix of mid-century modern and rustic design elements. Our client loves the incredible makeover of the range area, which she can admire from several vantage points. Her new space feels "modern without being too shiny, woody without being too rustic".
Cabinet Specs
| | |
| --- | --- |
| Door Style | Ryecon |
| Wood Species | Rift White Oak |
| Finish | Mazzone |
| Distressing | Wire Brushing |
| Sheen | Flat |
| Trim | Anodized Aluminum Horizontal Edges |
Sub-Zero / Wolf Appliance Specs
| | |
| --- | --- |
| Refrigerator | BI-36UFD/S/TH |
| Cooktop | CG304P/S |
| Oven | SO30TM/S/TH |
| Microwave | MDD30TM/S/TH |
| Dishwasher | D5556XXLFI |
Additional Info
| | |
| --- | --- |
| Hood | Zephy Milano |
| Countertops | White Quartz |
| Backsplash | White Mosaic Tile |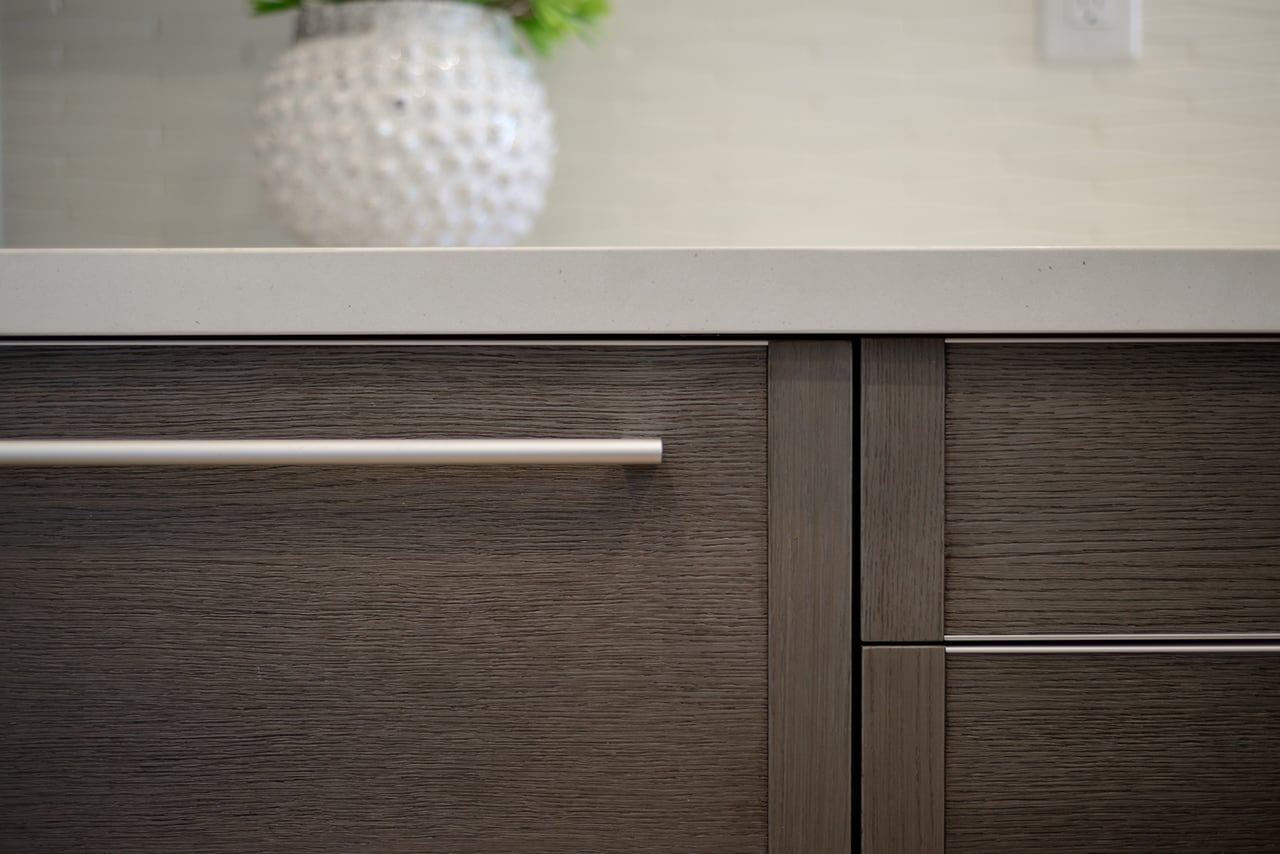 Connect with a Professional Designer at Affinity
Let's make your dream kitchen or bath a reality.