Improving Appliance Placement, Functional Design & Aesthetics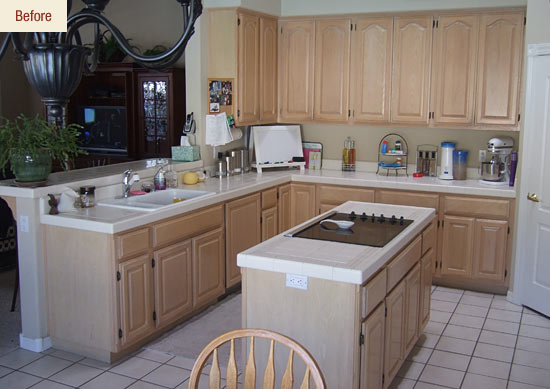 Making improvements in appliance placement, functional design and aesthetics were essential for the successful remodel of this outdated kitchen.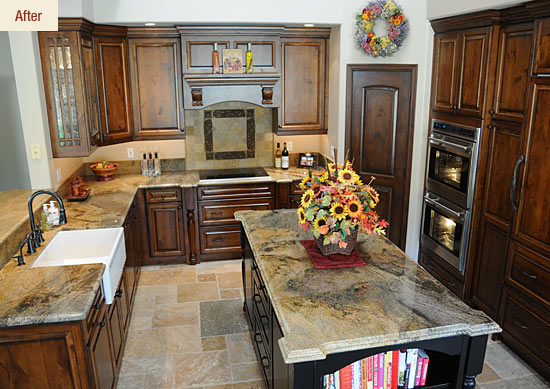 Appliance Placement
We moved the cook top out of the island and incorporated it into the workspace; the new location allowed us to create a more natural focal point for the kitchen with a decorative mantle hood and tile backsplash above the cook top.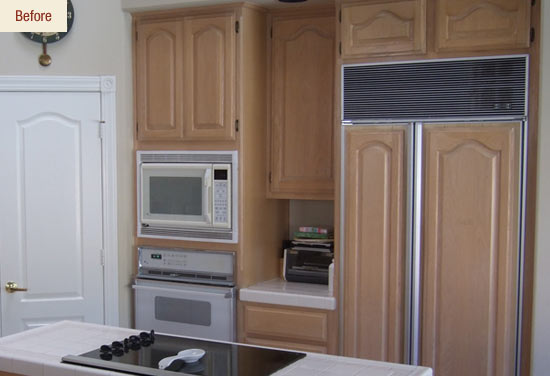 Functional Design
The space was very carefully designed to give the client practical and organized storage areas for all of her kitchen items, and the new island has more surface area for planning and preparing meals.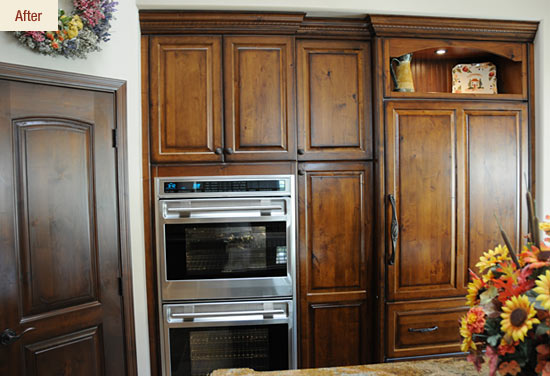 Aesthetics
The clear alder cabinets have a unique 12-step finish that adds warmth and depth to the room. Basic white tile flooring was replaced with new tile in a variety of sizes and warm colors, and high-maintenance tile countertops were replaced with granite. The end result reflects the homeowner's warm personality and style.