Contemporary Style & Natural Light for a Master Bath That Shines
Our client's original master bathroom was outdated in every way:
Color scheme in mauve
Carpeted floors
Gold-toned fixtures
Clunky cabinetry
Built-in planter
Although the bathroom had an abundance of natural light, the glass block windows and oversized milk-Plexiglas skylight provided no clear view to the outdoors.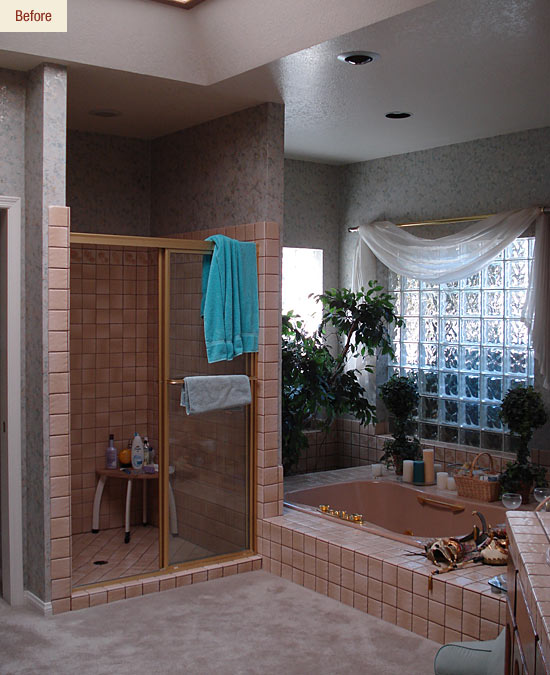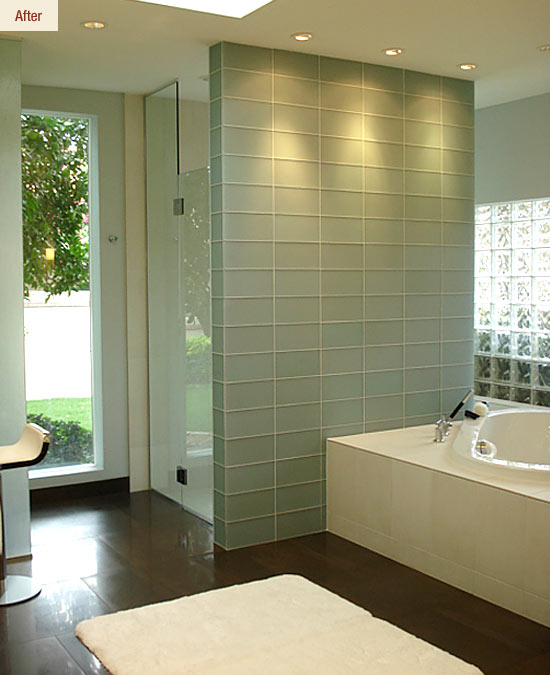 Design
At the start of the project we developed four preliminary design concepts, keeping in mind that our client wanted to leave the fixtures, toilet, sinks, shower and bathtub in approximately the same locations to reduce costs. The selected preliminary design concept gave us an overall direction and the final design integrated new elements that emerged during the design process.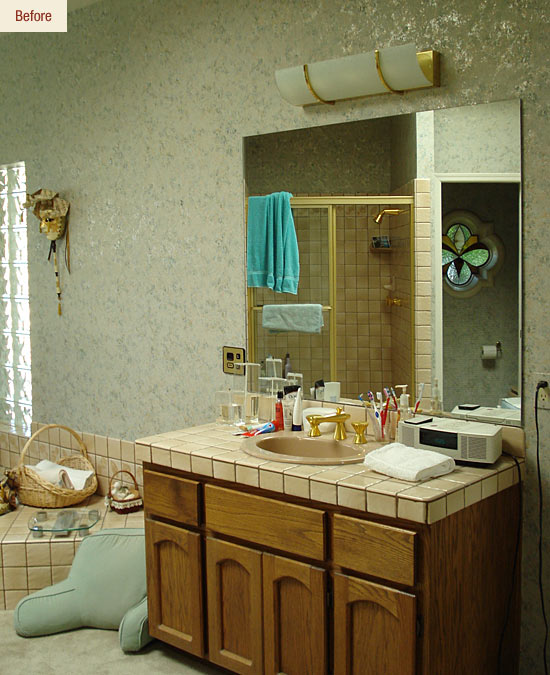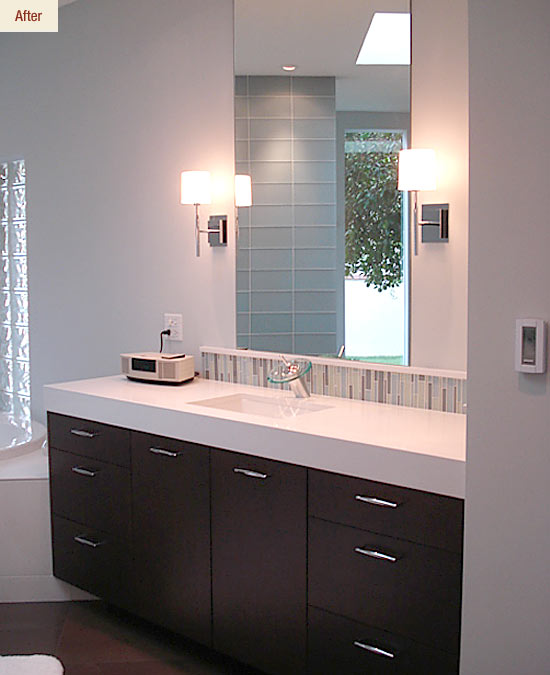 Materials & Fixtures
The primary objective for this remodel was to create a clean, contemporary space, so the final material and fixture selections were chosen with that in mind. Beautiful 24″ x 24″ polished metallic porcelain floor tiles anchor a combination of subtly textured "Oyster" porcelain and blue "Rain" honed glass field tiles. Vertically set mosaic glass backsplash tile compliments and accents the colors found in the wall and deck tiles. Dark, richly stained combed grain cabinetry, bright white quartz countertops, polished nickel lighting sconces and soaring full height mirrors add the final contemporary touches to the design.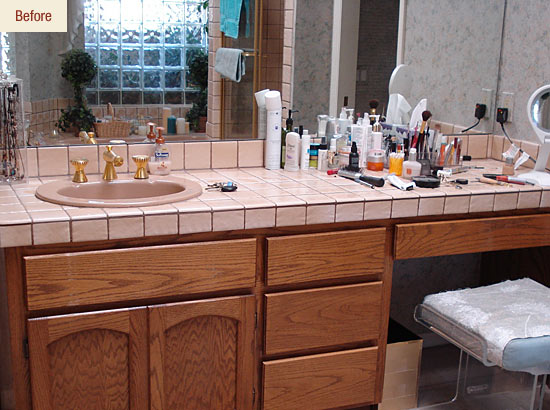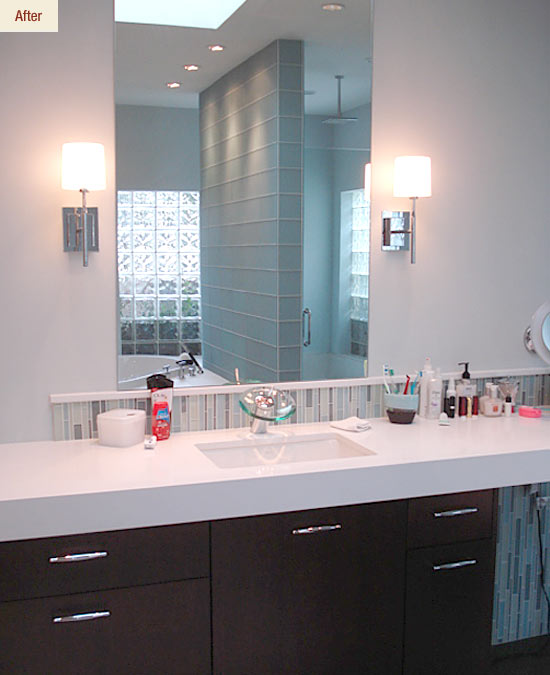 Taking Advantage of Natural Light
In addition to the stylistic transformation, we made other changes to the space to take advantage of the natural light:
Replaced the confining walls of the toilet enclosure with one full-height translucent glass divider.
Traded the small Quatrefoil stained glass window for a full-height glass window that affords a clear view to the outdoors.
Changed the milk-Plexiglas skylight to clear glass (with motorized shade) to increase the overall quality of natural light.